March On! ...the history of the
Toronto Optimists Drum & Bugle Corps
Toronto, Ontario, Canada
Wilson Chung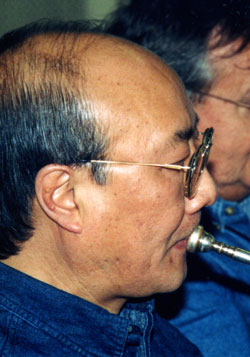 Corps: Toronto Optimists, Optimists Alumni
October 23, 1947 – March 28, 2004
Willie was a great fan of the Toronto Optimists and always wanted to join. Finally, at the end of the 1964 season, his dream came true and he joined the "Green Machine". In February, 1965, he was ecstatic as went with the corps to perform at the Chicago Opera House! He loved being in the corps and was devastated when, in early July, his father insisted that he leave the corps and work in the family business.
In 2003. when the Alumni Corps started up, Willie was right there. After so many years he was thankful to be given a second chance. Tragically, his time with his dream corps again was brief. He was diagnosed with cancer and passed away in March of 2004.
Willie was a friend to all who knew him.
Wilson. . . . . . . . . . . . . . . We Remember!