March On! ...the history of the
Toronto Optimists Drum & Bugle Corps
Toronto, Ontario, Canada
Vince Ferraro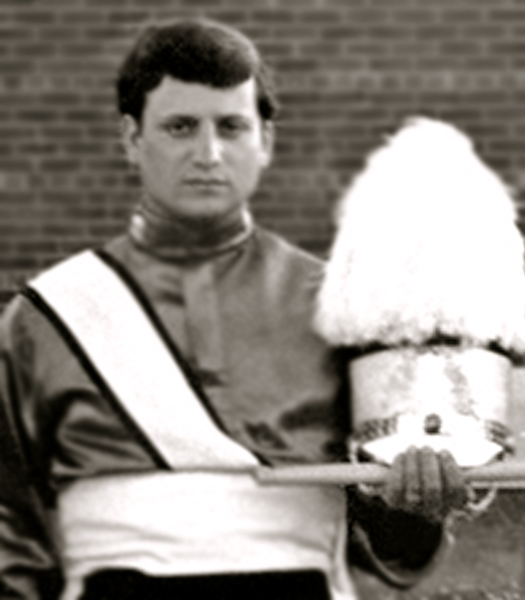 Corps: Toronto Optimists, St Mary's, Optimist Lancers and Cadet-Lancerss
May 8, 1946 — February 25, 2020
Vince joined the Optimists drum line in 1964 and stayed until he aged out in 1968. After aging out Vince continued his corps connection as a photographer for the Canadian Drum Corps Association. You might, for instance, remember the photo of Opti's mellos on the cover of the 1969 album. That shot was taken by Vince.
In addition to his post-age out photography, Vince also taught the Optimist Cadets and the Cadet Lancers in the 70's. If I am not mistaken Vince also taught the Emerald Knights (Mississauga?)
Here are a few comments from some of those who knew Vince:
"I was Vince's rookie back in 1968 Vince made my first year in Optimists easy as he was a mentor and a true friend to me I shall always have fond memories of all the good times we had" (Ted Wilson)
"One of the greatest guys who taught me a lot about being a member of the Green Machine." (Larry Blandford)
"I still remember my time when I marched with Vince in the drum line back in the 60's Yes he was a quiet guy but he sure loved a good joke and we shared many of those." Rick Shearer)
"RIP Vince, you will be fondly remembered for your kindness as a mentor within the Drum Corps community." (Collin Victor Brookes)
"Although soft spoken (most of the time), Vince was focused and committed. I will always hold dear the time that he instructed us in the Cadet Lancers." (Dan Martin Shimski)
"Vince taught me in the Optimist Lancers. He also recommended me for a lucrative summer job in his department at the Ministry of the Environment. In the first week, or maybe even on the first day, he suggested that I leave work to attend the funeral of Marty King, a Lancer who died from leukemia. I wasn't going to ask because I had just started, and I appreciated his kindness." (Judy Ferguson)
"Fond memories of Vince's wicked and incisive sense of humor. Yes, sarcasm was his hallmark and he and George were the best at it in the Corps. We'll all remember "Suuuure" "Beat the Weirdo" "Goat Herder" and anything FEET related. Have a blast together guys. Heaven just got a lot funnier. Thanks for the great times." (Marcel Smolinski)
Vince. . . . . . . . . . . . . . . We Remember!