March On! ...the history of the
Toronto Optimists Drum & Bugle Corps
Toronto, Ontario, Canada
Ted Key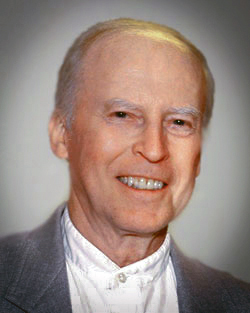 Corps: Toronto Optimists, Canada's Marching Ambassadors, DCAT
Ted was a member of the Toronto Optimists in 1958 & 1959. After aging out he joined Canada's Marching Ambassadors.
He loved music and had a long and successful career as a music teacher with the TDSB at Parkway Vocational School, Brockton High School and Danforth Technical Schools. Ted was an excellent teacher who used enthusiasm and humour to bring out the best in his students.
For many years, Ted was a member of the Canadian Judges Association. Ted was also the Musical Director for the DCAT chorus which put on many successful performances in the GTA.
Ted. . . . . . . . . . . . . . . We Remember!