March On! ...the history of the
Toronto Optimists Drum & Bugle Corps
Toronto, Ontario, Canada
Ronn "Skip" Prokop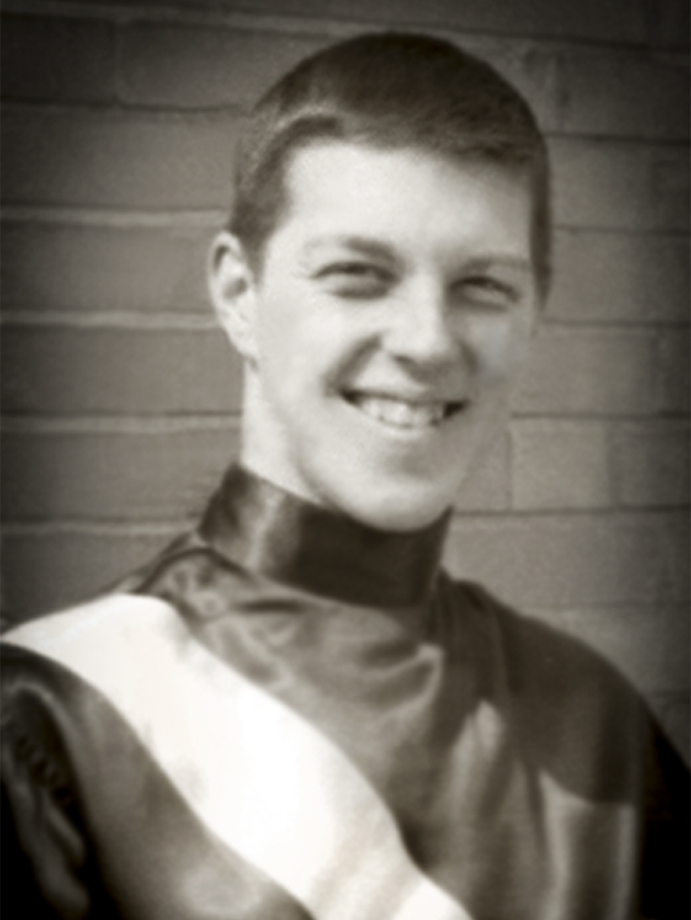 Corps: Hamilton Sea Cadets, Preston Scout House and Toronto Optimists
December 13, 1943 — August 30, 2017
Ronn began his drum corps career in Hamilton with a Sea Cadet band. After leaving the Sea Cadets he joined Preston Scout House and played with them for 1 year. In 1960 he joined the Optimists on snare. While drumming with the Optimists Ronn made the time to instruct the drumline of the Optimist Bantams, Toronto Optimists feeder corps. At the end of the 1963 season he left the corps to pursue a career in music, a career in which he was quite successful.
Ronn's first post-Optimists group was the Riverside Three. Around 1964/65 he co-founded "The Paupers", a psychedelic rock group. After the group disbanded, Prokop was an in-demand session musician for industry heavyweights including Carlos Santana, Janis Joplin and folk trio Peter, Paul and Mary. In 1969 Ronn and Paul Hoffert formed Lighthouse, a 13 piece rock orchestra. The band earned an early celebrity admirer: Billy Bob Thornton. In the early 70s, the musician and future Oscar-winning actor was a roadie for the band when they performed in Texas. "He always remembered that moment," Hoffert said of Thornton's encounter with Prokop. "The reason that he did was that he just remembered how kind this guy Skip Prokop was. He was just a roadie with the venue and Skip let him play his drums and he never forgot that. He was just a kid, and this is the kind of thing Skip did all the time."
Ronn left Lighthouse in 1973 but, when they reformed in 1992, he was back. He played with the group until 2014 when health issues forced him to stop.
"He was a very genuine person. What you saw is what you got. He didn't suffer fools gladly but he was also a really kind person. He really had a huge heart."
"I was a senior drummer with the Hamilton Sea Cadets band. The newest drummer to join us that year (1958) was Ronn (Skip) Prokop. We became very good friends and I taught him how to play his first "paradiddle". Ron and I decided we would like to be in a real drum corps. We were both aware of the Optimists but my future brother-in-law was already a member of the Preston Scout House Band and he convinced us of the merits of joining Scout House. So Ron and several others all joined Scout House for the 1959 marching season. Ron's parents had to move to Toronto at the beginning of the summer but Ron wanted to finish the season with Scout House so he spent the summer living with me. I switched to the French Horn, but Ron stayed on as drummer and became one of the best I had ever heard. He was a practicing machine. Good Times. At the end of our season Ron moved to Toronto and naturally joined the Optimist Drum Corps. After a couple of drum corps seasons, I joined the Air Force and Ron went on to great musical achievements with Lighthouse. I'm not sure if you can find anyone who can relate to this story. I'm turning 80 tomorrow. But I appreciate the effort. I may rekindle some good old school memories. " (from John Arksey)
When Ronn passed away John Swartz wrote a nice article about Ronn for the Orillia "Packet & Times". Here's a link to that article.
Ronn. . . . . . . . . . . . . . . We Remember!