March On! ...the history of the
Toronto Optimists Drum & Bugle Corps
Toronto, Ontario, Canada
Rick Cooper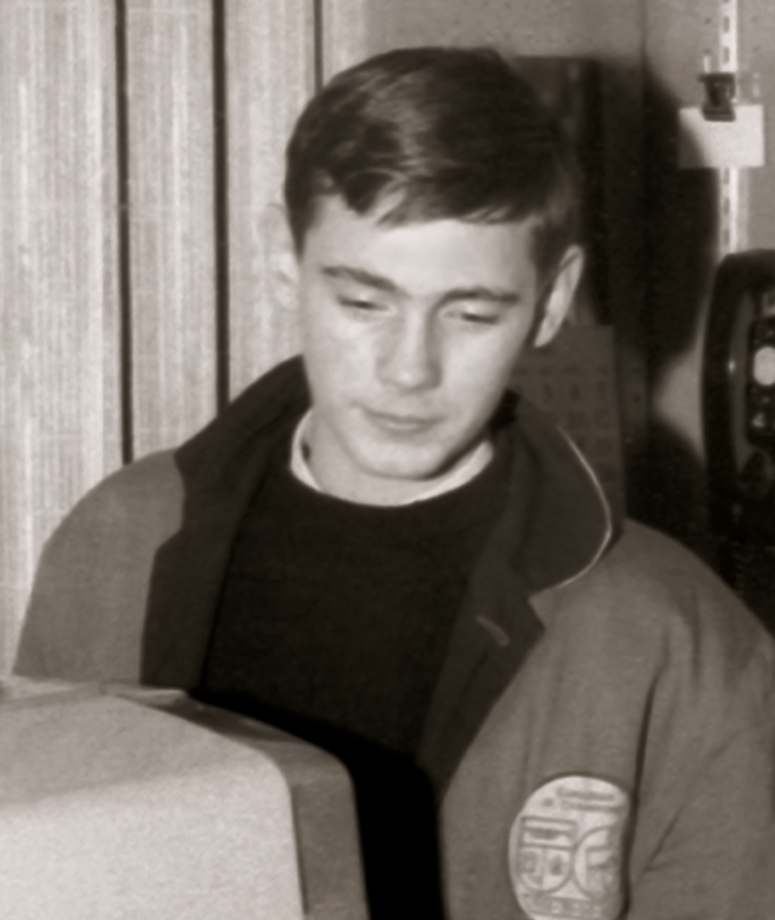 Corps: Bantam Optimists, Toronto Optimists
June 25, 1951 – October 6, 2020
Rick began the drum corps segment of his life in 1962 with the Bantam Optimists. He marched with the Bantams from 1962 until the Bantams folded in 1964. He then joined the Toronto Optimists and marched with them until the end of 1971.
Rick started on flag in the Toronto Optimists. Later he became Guard Sergeant before moving to rifle. Rick was part of the Optimists competitive colour guard and competed with the guard in 1967, 1968 and 1969. In 1967 Rick, Steve Jarvis and Bernie Roelcke competed on rifle in the Individuals. They won!
Steve Cooper remembers: "Members of the competitive colour guard in that first year were Vern, the Cooper brothers (Ron, Rick and Steve), John Rood, Bernie Roelcke, Steve Jarvis, Dave Blevins, Bill Kane and others. Jack Roberts led the idea and wrote the show. It was based on a "Chicago style" that Jack found. Unlike other guards we competed without a drummer! Unique and never copied in the Canadian and NY circuits in which we competed. We kept cadence by stamping our left foot at dramatic points. It was intimidating to other guards when we did march passes going in and out of competition. A one two three stamp."
Here are a few comments from some of those who knew Rick:
"He was a rock. Quiet, talented and dedicated. He was one of the last to perform with a REAL rifle and – along with the others – made a .303 dance. Proud to have known him for (sadly) only a brief time." (Greg Oxenham)
"Rick and his brothers are responsible for my entry into the Drum Corps world which became a huge part of my life." (Rick Tracey)
"A great guy who taught me the Optimist way." (Larry Blandford)
"My conscience." (Rose Wright)
Rick . . . . . . . . . . . . . . . We Remember!