March On! ...the history of the
Toronto Optimists Drum & Bugle Corps
Toronto, Ontario, Canada
John Peachey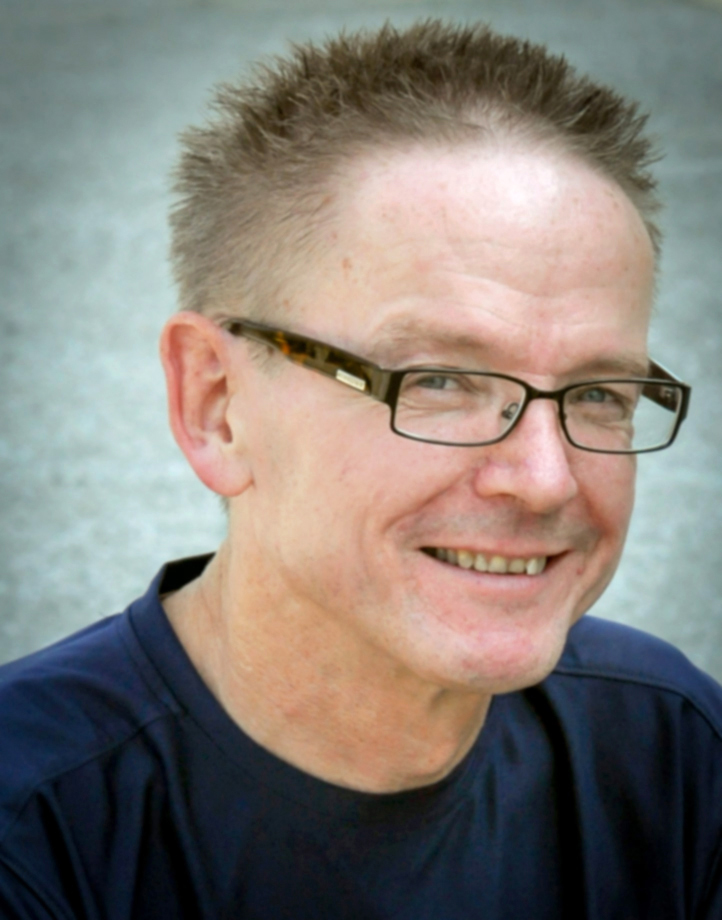 Corps: Burlington Teen Tour Band, Top Hat Marching Orchestra, Empire Statesmen, Optimists Alumni
– November 18, 2020
John grew up around marching bands, and played the tuba. He started in the Burlington Teen Tour Band, where he met his wife Kimm. He then helped to start the Burlington Top Hat Marching Orchestra. John's son, Michael, marched with the Empire Statesmen and John joined the corps so that he and his son could march together.
John first played with the Optimists Alumni in 2012. Carrying a 30 pound contrabass on one's shoulder puts a strain on the body and, after a performance in the Fall of 2013, John came home with muscle spasms in his back. Unfortunately the problem was not the contra. John was diagnosed with cancer and given a prognosis of only six months. Bravely enduring multiple rounds of chemo and selective radiation treatments he survived more than seven years to share this time with family and friends.
John said that his big wish was to be a grandpa. John's son, Michael, and his wife, Melissa, welcomed their first child in December 2018! John's wish had come true and he had a bit of time to enjoy being a grandfather. John was well liked and respected by all of those who knew him. He will very much be missed.
John had three great loves in life, they were family, friends and music. I hope that he found all three in his time with our corps.
John wrote a short article about his journey with metastatic lung cancer. Here is a link to an acrobat version of the article (with added photos).
Here are a few comments from some of those who knew him:
"Drum Corps has connected me with many incredible people and this man was at the top. A kind, genuine person and a true gentleman. " (Jackie Nicholls)
"John was a tremendous fan of the marching arts. His family all played in the Burlington Teen Tour Band and later he was a key contributor to the success of the Top Hat Marching Orchestra. John loved drum corps of the past and of today " (Phil McArthur)
"I had the pleasure of marching with him In Empire Statesmen, always great fun to be around. He wanted to march there with his son. John will be missed by all who had the pleasure of knowing him." (Diane Mayes-Beauchamp)
John . . . . . . . . . . . . . . . We Remember!