March On! ...the history of the
Toronto Optimists Drum & Bugle Corps
Toronto, Ontario, Canada
John Coull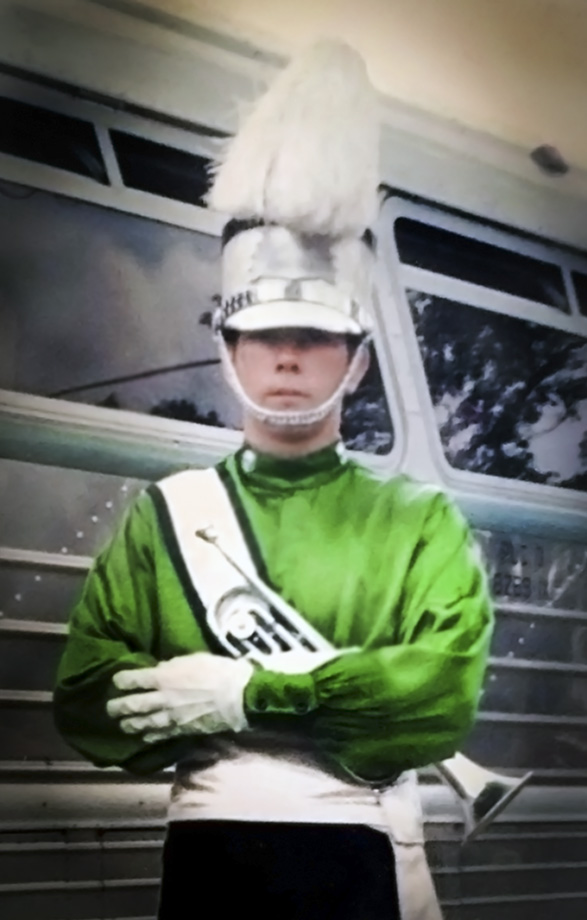 Corps: Toronto Optimists, Scarborough Firefighters
February 7, 1951 – September 2, 2021
John marched with the Optimists in 1968 and 1969. He took a break in 1970 then joined the Scarborough Firefighters/Princemen to march with his brother Doug. He played with Firefighters in 1971 and 1972. John's brother, Doug, became a drill instructor for the Seneca Optimists while his sister, Sandy, was a member of Seneca Optimists' excellent colour guard.
John discovered a love for music and golf early on, and both passions stayed with him his whole life. In particular, it was jazz and big band that captured his heart strongest; John's "working music" at home was usually Arturo Sandoval, Maynard Ferguson, or Dizzy Gillespie, at maximum volume.
After a career with the Toronto Police Service and the Ontario Fire Marshalls office, John spent the final years of work with Origin and Cause, Inc. Always eager to solve the mystery, John's police skills and fire investigation skills kept him curious and determined, eager to apply what he knew to the pursuit of justice and answers.
"John was just a fine and talented guy. Our loss. " (Greg Oxenham)
"John was a quiet and determined guy who gave his all to our group. " (Larry Blandford)
John . . . . . . . . . . . . . . . We Remember!