March On! ...the history of the
Toronto Optimists Drum & Bugle Corps
Toronto, Ontario, Canada
Chris Taylor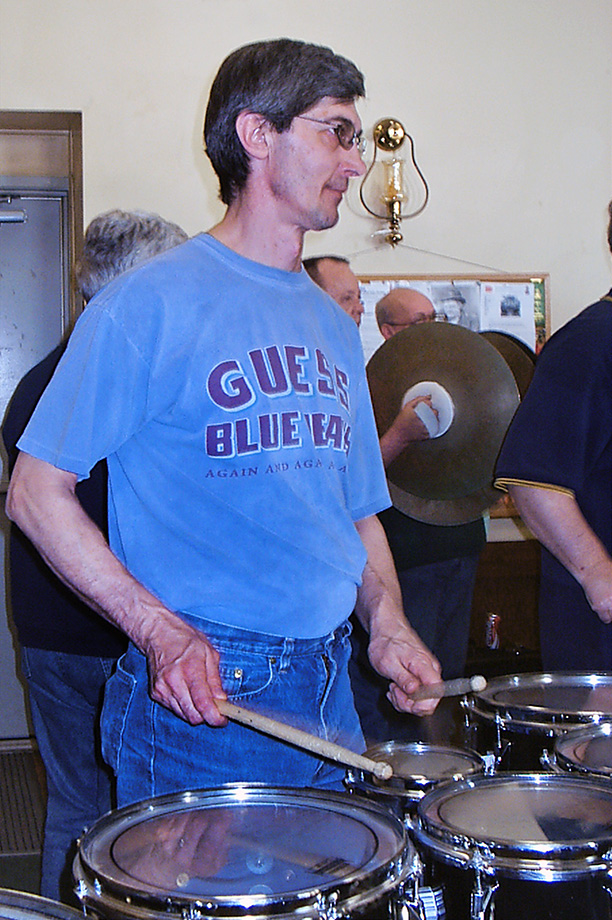 Corps: Guelph Opti-Knights, De La Salle, Oakland Crusaders, Anaheim Kingsmen, Guelph Royalaires and Optimists Alumni
September 16, 2021
Chris was a passionate drummer who always had a pair of drumsticks. He kept his passion for music throughout his life.
He began his drum corps career with the Guelph Opti-Knights then, in 1973 or 1974, he joined De La Salle. In 1975 Chris moved to California and joined the Anaheim Kingsmen; however, Kingsmen did not field a corps that year. He marched with Oakland Crusaders in 1976 and 1977 then was Oakies' tenor instructor in 1978. In later years he marched with the Guelph Royalaires.
Chris was one of the very early members of the Optimists Alumni. He joined the alumni's excellent drumline and played quads in both 2003 and 2004. The corps had four quads: Chris, Jim Kane, Mark Lewis and, keeping it in the family, Chris' brother, Al.
Chris. . . . . . . . . . . . . . . We Remember!