March On! ...the history of the
Toronto Optimists Drum & Bugle Corps
Toronto, Ontario, Canada
Bill Ukas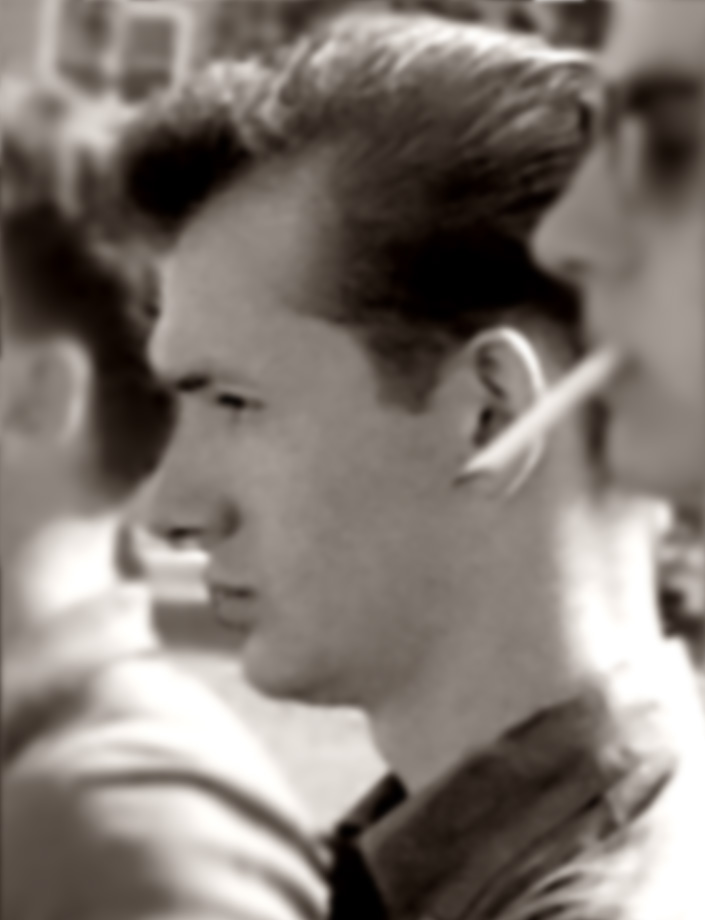 Corps: Toronto Optimists, Jesters, Sky Raiders, Toronto Signals, CADRE, Canadian GAS Ensemble
June 26, 1941 — 2013
Bill played tenor in the Toronto Optimists from 1959 to 1961. Prior to joining the Optimists Bill was a member of the Highland Creek Boys Band, the 180 Mosquito Squadron and the Don Mills Sky Raiders. After aging out with Optimists he moved to Jesters where he helped out with the founding of that corps. Ed Law remembers Bill learning the entire Jester's show in a week and a half!
Many years later Bill played in the Canadian GAS ensemble, CADRE and, for a short time, he was a member of the Optimists Alumni. At the time of his passing, Bill was researching the roots of rudimental drumming and writing a book on 14th century drumming.
Bill was a tribute to both corps. He was unassuming, quiet and hard working. Once you got past the shy exterior you discovered the warm and humorous individual that was Bill Ukas. He was a good friend! – Ed Law
I remember my dad always drumming on an ironing board and marching in place for as long as I can remember. I remember when we visited him in 2010, he was very kind to his grandchildren and let them play with his drums and use the drumsticks. He was quiet and reserved even with his family but was so warm when you got him to open up. He was very knowledgeable on many subjects and I remember asking him to tell me stories about the birth and death of the sun and dinosaurs. He loved books especially science fiction and the classics and had a huge beautiful library. He always played classical music on his stereo and we spent so many hours exploring the ROM and Science Center. He was a wonderful grandfather and a great father. He was born in St. Boniface, Manitoba on June 26, 1941. He is greatly missed by his daughter Veronica and his grandchildren Yasmeen, Tamara, Jaffer, and Sammer. – Veronica (Bill's daughter)
Bill . . . . . . . . . . . . . . . We Remember!