March On! ...the history of the
Toronto Optimists Drum & Bugle Corps
Toronto, Ontario, Canada
Ben Burrage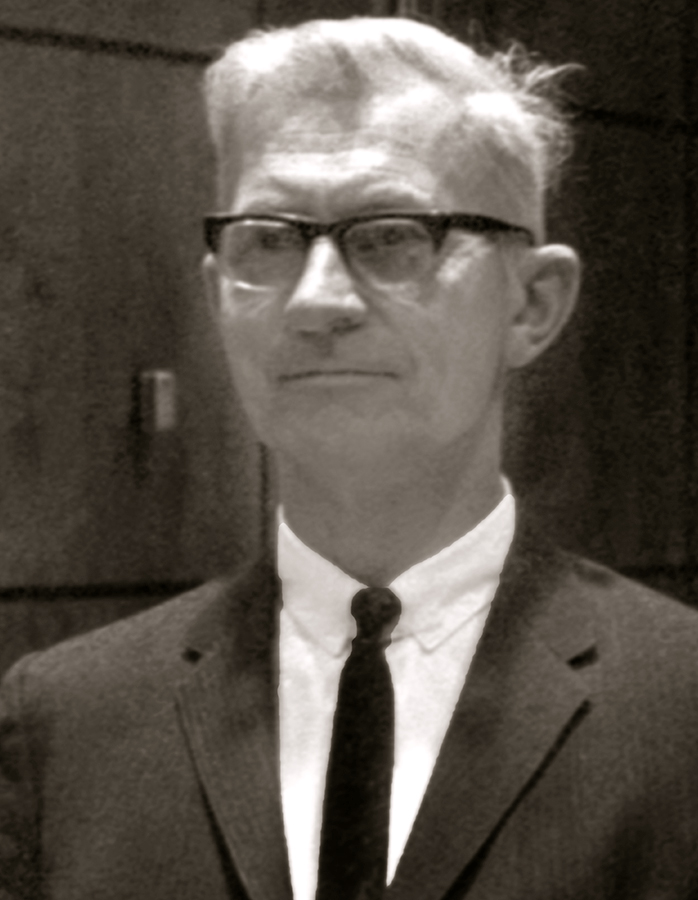 Corps: Toronto Optimists
Ben Burrage was the father of Tim, Sally, Dana and Kerry, who marched in the Corps, and he quickly became a favourite of every Optimist.
He became affectionately known as Gentle Ben and would arrive at rehearsals in his station wagon, filled with snacks and soft drinks to be sold at break time. He would take the proceeds from his little traveling variety store, and purchase things for the Corps. For example, when the Optimists Colour Guard won the National Circuit Guard Championship in 1968, Ben designed and purchased medals for each member of the Guard, honouring the occasion. In addition, he designed the harnesses used by the Corps double bass drummers. The harnesses used by today's drum lines are very similar to Ben's leading edge design. The tops of the colour guard's flag poles sometimes came flying off and he designed a new top using, of all things, stainless steel door knobs; effective and cost efficient. A mechanical design engineer by trade, Ben's contributions included the ingenious "disappearing legs" so the triple bass drummers could set their equipment down during the concert part of the show.
Perhaps his most distinctive design was the expandable flag pole carried by Robert Trimble. This pole was unique in that the bottom part was square aluminum and the inner part was round so that when the "charge" was played, Rob would simply pull a cord and the pole would grow by another 6 feet. It was always impressive at shows in the States when our flag would fly well above all the other national flags.
Ben's wife, Doreen was also active in the booster club by selling, with some of the other members' Moms, all the stuff under the stands during shows. She would make little items for sale made of bits of wool in the corps' colours as well as the buttons and banners, pennants etc. Doreen succumbed to Alzheimer disease on August 3, 2001 and Ben joined her almost 6 months to the day on February 4, 2002.
They added immeasurably to the success of the Corps. (updated by Kerry Burrage)
Ben. . . . . . . . . . . . . . . We Remember!